No man, not even a doctor, ever gives any other definition of what a nurse should be than this – 'devoted and obedient'. This definition would do just as well for a porter. It might even do for a horse. It would not do for a policeman.
​
- Florence Nightingale-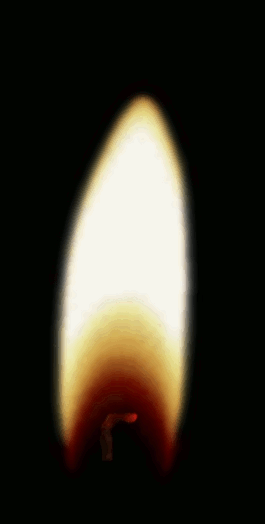 If you've experienced the power of nursing, you won't forget it. The wisdom, the skill and the dedication that nurses show every day, sets them apart as very special people. When a patient receives life-changing care, how can they possibly express their gratitude? For nurses, the ultimate reward is not a hefty paycheck or a bunch of flowers – it's a patient's well being.
INCHARGE OF MATRON OFFICE
Mrs. R.R.T.Antony
Nursing Sister
Mrs. P.Thilainathan
Nursing Sister
Ms .S.Jeyaranjini
Nursing Sister
Mr. N.Jeyarajah
Nursing Master
Mrs. M.Vigneswaran
Nursing Sister
Mrs. K.M.Junaideen
Nursing Master
Mrs. S.Danish
Nursing Sister
Mrs. M.Suvendran
Nursing Master
Ms. K.S.F.Almeida
Nursing Sister
Mrs. L.Sujendran
Nursing Sister
Mr. N.Sasiharan
Nursing Master
Mr. M.M.Janoof
Nursing Master
Mrs. M.Tharmalingam
Nursing Master
IN CHARGE NURSING OFFICER OF WARD/CLINIC/UNIT
Mrs. S.Sivakumaran
Nursing Officer Incharge
Mr. A.Mahendran
Nursing Officer Incharge
Mr. P.Mohanasundram
Nursing Officer Incharge
Mrs. V.Sivayogan
Nursing Officer Incharge
Mrs. T.Sureshkumar
Nursing Officer Incharge
Mr. S.Jeyandarajan
Nursing Officer Incharge
Mr. S.Sriskanadrajah
Nursing Officer Incharge
Mr. T.Suresh
Nursing Officer Incharge
Mr. A.Mohanakumaran
Nursing Officer Incharge
Mrs. B.Christy
Nursing Officer Incharge
Mrs. S.Maheswaran
Nursing Officer Incharge
Mrs. N.Kuberasingam
Nursing Officer Incharge
Mr. K.Thiruchelvam
Nursing Officer Incharge
Mrs. A.Satchithanantham
Nursing Officer Incharge
Mrs. A.J.Yogarajah
Nursing Officer Incharge
Mrs. C.G.L.Jeyarajah
Nursing Officer Incharge
Mrs. V.Suventhiran
Nursing Officer Incharge
Mrs. J.Vinayagalingam
Nursing Officer Incharge
Mrs. K.Thangathurai
Nursing Officer Incharge
Mrs. J.Subramaniyam
Nursing Officer Incharge
Mrs. L.Ravindran
Nursing Officer Incharge
Mr. P.Navaneethan
Nursing Officer Incharge
Mrs. M.Francis
Nursing Officer Incharge
Mrs. C.Gunaseelan
Nursing Officer Incharge
Mr. S.Chandarpawan
Nursing Officer Incharge
Mrs. P.Sathakaran
Nursing Officer Incharge
Mrs. S.Christy
Nursing Officer Incharge
Mrs. Y.Muruguppillai
Nursing Officer Incharge
Mrs. J.Thurairajasingam
Nursing Officer Incharge
Mr. P.Pushparajah
Nursing Officer Incharge
Mrs. V.Suresh
Nursing Officer Incharge
Mrs. J.Sasiharan
Nursing Officer Incharge
Mrs. B.Thilagaretne
Nursing Officer Incharge
Mrs. M.Kulanadavadivel
Nursing Officer Incharge
Mrs. S.Jeganeethan
Nursing Officer Incharge
Mrs. S.Haritharan
Nursing Officer Incharge
Mr. M.Kalanithy
Nursing Officer Incharge
Mrs. F.Rufus
Nursing Officer Incharge
Mrs. P.Premilavanee
Nursing Officer Incharge
Mr. S.Sivalingam
Nursing Officer Incharge
Mrs. T.Rushanthini
Nursing Officer Incharge
Mr. S.D.Wimalraj
Nursing Officer Incharge
Mr. J.Amalraj
Nursing Officer Incharge
Mrs. F.M.Pragash
Nursing Officer Incharge
Ms. V.Sooriyakamala
Nursing Officer Incharge
Mrs. S.Vinasithamby
Nursing Officer Incharge
Mrs. L.Thavaseelan
Nursing Officer Incharge
Mrs. K.Sivakumar
Nursing Officer Incharge
Mr. S.Jeyandarajan
Nursing Officer Incharge
Mr. S.Arunprasath
Nursing Officer Incharge
Mr. S.Jegan
Nursing Officer Incharge
Mrs. T.Selastin
Nursing Officer Incharge
Mrs. K.Kuberan
Nursing Officer Incharge
Mrs. R.Jegatheesan
Nursing Officer Incharge
Mrs. M.M.Vimalanathan
Nursing Officer Incharge
Mr. T.Jeyarajah
Nursing Officer Incharge
Mr. R.S.Moses
Nursing Officer Incharge
Mr. R.Bescuils Vaz
Nursing Officer Incharge
Mr. M.Puparajah
Nursing Officer Incharge
Mr. K.Sahayarajah
Nursing Officer Incharge